Please Call/Text (415) 812-1757 to Book Your Sonoma Limo & Car Service!
Award-Winning Sonoma Valley Limousine Rental & Airport Car Service Since 2012.
Hourly Rentals for Wine Tasting Tours, and On-Time Transportation for Point to Point or Airport Trips.
Sonoma Valley Office Address: 3558 Round Barn Boulevard, Suite 200, Santa Rosa, CA 95403.
Enjoy Fun and Memorable Wine Country Experience
Spacious & Comfortable SUVs For Best Wine Tasting Experience
Sip Wine and Let Us Take Care of Your Transportation
Need Airport Ride Too? We Got You Covered! Serving SFO, OAK and Private Jets
On-Time Car/SUV Service from SFO or OAK to Napa and Sonoma Valleys
Any Group Size (Small or Large) & Any Type Of Vehicle: Black Car, SUV, Stretch & Hummer Limos, Sprinter van and Buses.
Large Luxury SUVs to Tour Wineries In Style
Pick Up Anywhere: San Francisco, Marin County, North Bay, East Bay, South Bay, Napa and Sonoma Valleys
Serving Entire Napa Valley Including: Napa, Rutherford, St. Helena, Calistoga, Yountville.
Serving Entire Sonoma County Including: Sonoma, Santa Rosa, Glen Ellen, Kenwood, Healdsburg, Sebastopol & Windsor
Girls Get Away Trips & Bachelorette Parties
Choose Your Favorite Wineries or Let Us Help You With Selection
Car Service With Dedicated & Friendly Driver and Unlimited Stops/Miles
Judy Greer - Hollywood Actress
Vehicles With a Safety Partition
Mercedes Sprinter Luxury Limo
Best Napa Limo & Car Service For Wine Tasting
Friendly Customer Service
Dog Friendly Transportation. Bring Your Dogs On Board.

Get Instant All-Inclusive Rates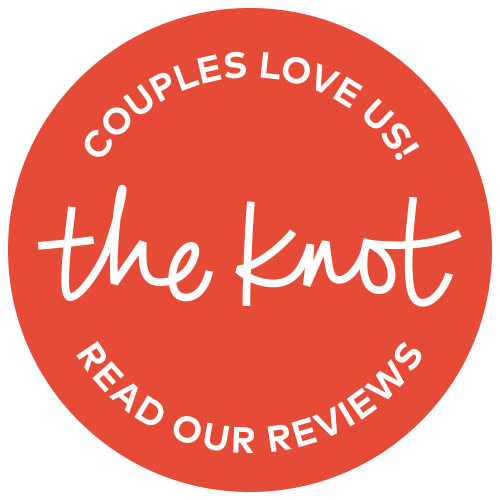 Top-Rated Sonoma Limo & Car Service. We specialize in private limousine wine tours in Sonoma Valley Wine Country. Enjoy your wine tasting experience with our knowledgeable driver/chauffeur in a luxury sedan, SUV, limo or Sprinter van. Book our Sonoma Valley limousine rental online.
Any Questions? Please Call/Text (415) 812-1757. We Always Answer!
Five Emerald Limousine offers limo & car service to the world famous Sonoma Valley. Our exceptional value sets us apart from other Sonoma wine tour limousine companies. Choose your own wineries or let us help you in selection. We can take you anywhere in Sonoma County such as: Sonoma City, Kenwood, Glenn Ellen, Santa Rosa, Petaluma, Sebastopol, Geyserville, Healdsburg, Windsor and Cloverdale. We will make your Sonoma wine tour one of the most enjoyable and memorable visits you'll ever have. Sonoma Valley limousine rental made easy.
Wineries
You may visit any wineries in Napa or Sonoma Valleys, but if you need suggestions, we can recommend some wineries for their special ambiance or exceptional wines. The only thing better than a pleasant visit to sunny, beautiful wine country is making the trip with us!
Recommended Vehicles For Couples and Small Groups:
Lincoln Town Car Executive L (Up to 3 passengers)
The Lincoln Town Car Executive L Town Car is the best sedan for Sonoma Wine Tours. It fits up to three passengers. It has plenty of leg room, tinted windows, a black leather interior, climate control and a smooth ride for the best experience.
$128/hour all-inclusive (includes tip)
Brand New Cadillac Escalade ESV (Up to 6 passengers )
Cadillac Escalade has proven to be #1 vehicle for wine tours. It comfortably fits 6 passengers and delivers unmatched comfort, space and luxury. Sit back and enjoy smooth and stylish ride from one winery to another.
$160/hour all-inclusive (includes tip)
Call/Text (415) 812-1757 to Book Your Sonoma Limo & Car Service!
Hourly Rates (4 or more hours & unlimited stops)
Our rates are always fixed and all-inclusive (includes all taxes, fees, tolls and driver's gratuity)
Rates are for per vehicle (and not for per person)
All hourly rentals are flexible rentals with dedicated driver and unlimited stops and miles
Rates below are for hourly rentals, as directed rentals, tours or charters that last for at least 4 hours. For airport rates, check Airport Car Service. For Point to Point Rates, please check Point to Point
Hourly prices are good for rentals of 4 hours or more. We can provide service for less than 4 hours too and price will equal to 4 hours rental
Or Call (415) 812-1757 to Book Your Five Emerald Experience Now!
| | | | | |
| --- | --- | --- | --- | --- |
| Car Type | Picture | Passenger Capacity | Features | Price |
| Luxury Sedan (Town Car or Similar) | | 3 | Legroom | $128/hour |
| BMW or Mercedes | | 3 | Legroom, Rear Entertainment | $160/hour |
| SUV – Cadillac Escalade | | 6 | Space & Comfort | $160/hour |
| Luxury Van | | 8 | Space & Comfort | $240/hour |
| Stretch Limousine | | 8 | Fully Loaded Bar | $192/hour |
| Stretch Hummer or Escalade | | 14 | Fully Loaded Bar | $352/hour |
| Mercedes Sprinter Van | | 12 | Space & Comfort | $240/hour |
We Can Also Provide On-Time Private Car/SUV Service for Point to Point
Transportation or Airport Transfers. Please See All-Inclusive Rates Below
All-inclusive rates for Luxury Sedan (includes all fees and tip)
(Note: Rates are for per car, not for per person)
| | | | | |
| --- | --- | --- | --- | --- |
| Luxury Sedan | SFO Airport | OAK Airport | SJC Airport | San Francisco |
| Calistoga | 496 | 448 | 656 | 464 |
| Geyserville | 512 | 544 | 592 | 480 |
| Glen Ellen | 432 | 464 | 512 | 400 |
| Guerneville | 544 | 576 | 624 | 512 |
| Healdsburg | 480 | 480 | 576 | 448 |
| Kenwood | 464 | 496 | 544 | 432 |
| Napa | 416 | 400 | 576 | 384 |
| Petaluma | 320 | 320 | 384 | 288 |
| Rohnert Park | 352 | 376 | 432 | 320 |
| Rutherford | 432 | 416 | 576 | 400 |
| Santa Rosa | 432 | 432 | 528 | 400 |
| Sebastopol | 432 | 432 | 528 | 400 |
| Sonoma | 416 | 416 | 576 | 384 |
| St. Helena | 448 | 448 | 656 | 416 |
| Windsor | 464 | 464 | 560 | 432 |
| Yountville | 432 | 416 | 576 | 400 |
All-inclusive rates for Luxury SUV (includes all fees and tip)
(Note: Rates are for per car, not for per person)
| | | | | |
| --- | --- | --- | --- | --- |
| Luxury SUV | SFO Airport | OAK Airport | SJC Airport | San Francisco |
| Calistoga | 560 | 512 | 720 | 528 |
| Geyserville | 576 | 608 | 656 | 544 |
| Glen Ellen | 496 | 528 | 576 | 464 |
| Guerneville | 608 | 640 | 688 | 576 |
| Healdsburg | 544 | 544 | 640 | 512 |
| Kenwood | 528 | 560 | 608 | 496 |
| Napa | 480 | 464 | 640 | 448 |
| Petaluma | 384 | 384 | 448 | 352 |
| Rohnert Park | 416 | 440 | 496 | 384 |
| Rutherford | 496 | 480 | 640 | 464 |
| Santa Rosa | 496 | 496 | 592 | 464 |
| Sebastopol | 496 | 496 | 592 | 464 |
| Sonoma | 480 | 480 | 640 | 448 |
| St. Helena | 512 | 512 | 720 | 480 |
| Windsor | 528 | 528 | 624 | 496 |
| Yountville | 496 | 480 | 640 | 464 |
Some of Our Favorite Clients
Stephen Curry - Best NBA Player
Vin Diesel - Hollywood Celebrity
Child Friendly Airport Transportation
Happy Wedding Guests In Stretch Cadillac Escalade
Madeleine Albright - Former US Secretary of State
Madison Bumgarner - Baseball Pitcher
Judy Greer - Hollywood Actress
Fun Group Of Friends Celebrating Special Occasion
Shea Diamond - Famous Singer
US Secretary of State Team
Kevin Garnett - Former NBA Player
Jadakiss - Famous American Rapper
Ladies Having Bachelorette Party With White Hummer Limousine
Jean Chretien - Former Prime Minister of Canada
Isabelle Brais - Wife of The Premier of Quebec
Bridesmaids and Groomsmen With Limousine
Wedding Couple On Their Special Day
James Hunt - Drummer of Rüfüs Du Sol
Group of Friends After Airport Pick Up
Friends After Airport Transfer
Group of Friends In Wine Tour
Family Celebrating Graduation
Family Visiting Tiburon and Sausalito
Group of Friends In a Tour
Questlove - Famous Musician
Alec Baldwin - Hollywood Celebrity
Group of Friends In a Wine Tour
Best Friends Having a Shopping Day
Happy Couple On Their Special Day
Russell Peters - Best Canadian Comedian
Wedding Couple at SF City Hall
Before Flying With Private Jet
Couple at Lombard Street (Crookedest Street in San Francisco)
Based on 63 reviews
Call/Text (415) 812-1757 to Book Sonoma Limo & Car Service and Sonoma Valley Limousine Rental